Review us On:
---

"My daughter and I have been Dr. Reisner's patients for the last year, and we cannot be more satisfied with the treatments we are getting, Dr. Reisner and her wonderful staff are professionals, kind and attentive to our needs. Thank you so much for everything; we cannot wait for our final results." – Ilanit N.
---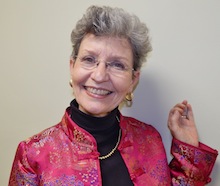 "I can't describe how I have felt about the extra special care Dr. Reisner has given me during my Invisalign® treatment. It was Fabulous!" – Adrienne H.
---
"Dr. Reisner is an orthodontic genius. She has a soft touch and conservative approach! She is making me feel that my smile is beautiful and now I am proud of my teeth! Beautifying my mouth was a tall order and Dr. Reisner has done an amazing job putting everything in its proper place. I am always happy to go into Dr. Reisner's office and see her and her happy helpers! Dr. Reisner is tops fixing the chops!" – Audrey A.
---
"I have been a patient of Dr. Reisner for many years. When I first thought about what it would be like to get braces, I started to worry, but when my mom took me to Dr. Reisner, she made me feel at ease. Everyone in her office is so friendly, and she is very personable, gentle, and kind to every patient! As my mom always says, 'Doctor Reisner is an Artist and a Genius!' She even got me to stop sucking my thumb in kindergarten. Dr. Reisner has completely transformed my sister's mouth too! I even have fun in the waiting room looking at pictures and talking to the staff. After each visit, you have more chances to win cool prizes. It's the best orthodontic experience ever! Get ready for a smile you will enjoy for your lifetime. I highly recommend seeing Dr. Reisner—and I am her patient!" – Ben A.
---
"When my dad first told me that I had to go to an orthodontist I was sad. But after my first visit with Dr. Reisner and I never wanted to leave. Dr. Karen Reisner makes it fun and does an amazing job. My teeth look amazing and she made me a beautiful smile in two ways, 1: by making my teeth look amazing, and 2: she is so fun that each visit gives me a beautiful smile on my face. Dr. Reisner is the best orthodontist and that's both a fact and an opinion." – Chase B.
---
"Our experience at Dr. Reisner's office has been wonderful. She has made the treatment a very positive experience. She and her staff are fantastic to work with." – Alejandro U.