Being an orthodontist is possibly the best profession in the world. For me, it is a blessing to be able to help others achieve a beautiful smile. I find it very rewarding to take a person who is already beautiful and make them even more beautiful, confident, and comfortable through orthodontic care. It is not only the patient's smile that transforms, but their personality as well.
Education, Awards, and Continuing Education
Bachelor of Arts in Biology, summa cum laude – Rutgers University, 1988
Doctorate of Dental Surgery (DDS) – Columbia University School of Dental Medicine, 1992
Certificate in Orthodontics – University of Pennsylvania, 1995
Department of Orthodontics - UPenn, Outstanding Clinical Research Award
I appreciate and am very grateful for my family, and mentors, and their continued support in helping me achieve the education and training I received. I am thrilled to be able to pass on my knowledge and skill to my patients' smiles.
It is important for me to keep current and up-to-date through constant study and attendance of lectures and seminars throughout the year. I made a promise to myself that I would pass it forward. "It" being the enthusiasm I have for my profession. I am honored to be an attending at Saint Barnabas Hospital, Bronx, and mentor 12 of the brightest orthodontic residents. I find this truly rewarding.
Professional Affiliations
American Board of Orthodontics (ABO), Diplomate
American Association of Orthodontists (AAO)
American Dental Association (ADA)
New Jersey Dental Association (NJDA)
Outside the Office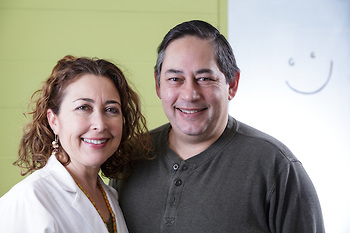 Born in Johannesburg, South Africa, I immigrated to the United States in 1986. I currently reside in Cresskill with my husband Craig, our two lovely children Emma and Chase, and our two dogs Kaia and Simba. When I'm not in the office, I love spending time with my family, hiking, jogging, yoga and cooking up a Storm!